Sharing expertise, research and ideas on British art
The British Art Network (BAN) promotes curatorial research, practice and theory in the field of British art. Our members include curators, academics, artist-researchers, conservators, producers and programmers at all stages of their professional lives.
All are actively engaged in caring for, developing and presenting British art, whether in museums, galleries, heritage settings or art spaces, in published form or in educational settings, across the UK and beyond.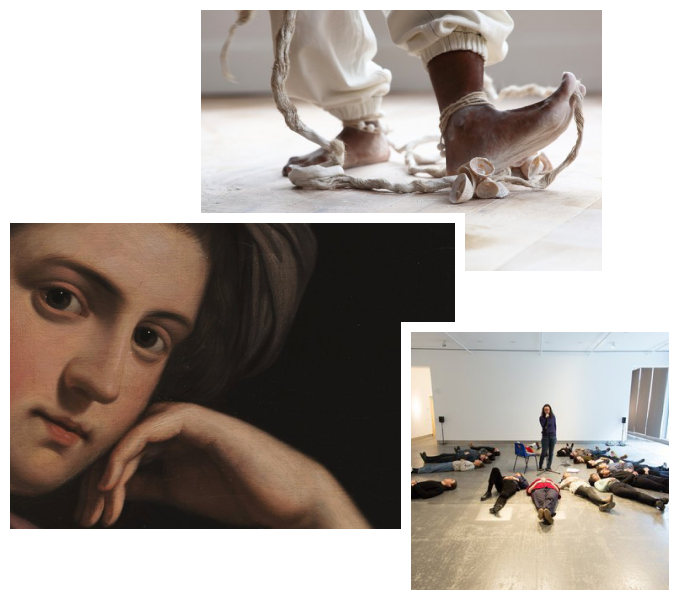 Our Members
BAN provides a place for sharing expertise, helps forge connections, and creates time and space for critical exchange and debate. Our activities are defined by our membership and reflect a broad range of expertise, experience and viewpoints.
At the heart of everything we do there is a collective commitment to expanding definitions of British art, acknowledging complex historical truths and their present-day resonances, and communicating the continuing public value of British art collections and curatorial expertise around the UK.
Highlights
This year's conference will reflect on a decade of changing ideas about British art and identity, curatorial practice, inclusion and representation, and the place of collections and institutions.
BAN supports a range of seminars through annual bursaries and collaboration with other organisations. We are pleased to announce that this year, the British Art Network will be supporting 15 new seminars covering a wide range of curatorial topics.
British Art Network (BAN) and the Yale Center for British Art (YCBA) and the have joined forces to create an exciting new opportunity for 2022. The Curatorial Forum will bring together a select group of up to 12 participants from a range of backgrounds and working contexts, and from all career stages, drawn from the UK, US and beyond.
Upcoming Events
A collaborative curatorial workshop on curating eighteenth-century women artists in British and Australian collections.
This seminar aims to create a network of historians, curators, artists and critics who are interested in discussing methodological and ethical questions about interviews, as well as uncovering and mapping British interview collections.
This event is one in a series of 15 BAN supported seminars for 2022. Organised by Ellie Porter, Art360 Foundation More information coming soon.
British Art UnCanon
A virtual collection of artworks selected by BAN Members