Sharing expertise, research and ideas on British art
The British Art Network (BAN) promotes curatorial research, practice and theory in the field of British art. Our members include curators, academics, artist-researchers, conservators, producers and programmers at all stages of their professional lives.
All are actively engaged in caring for, developing and presenting British art, whether in museums, galleries, heritage settings or art spaces, in published form or in educational settings, across the UK and beyond.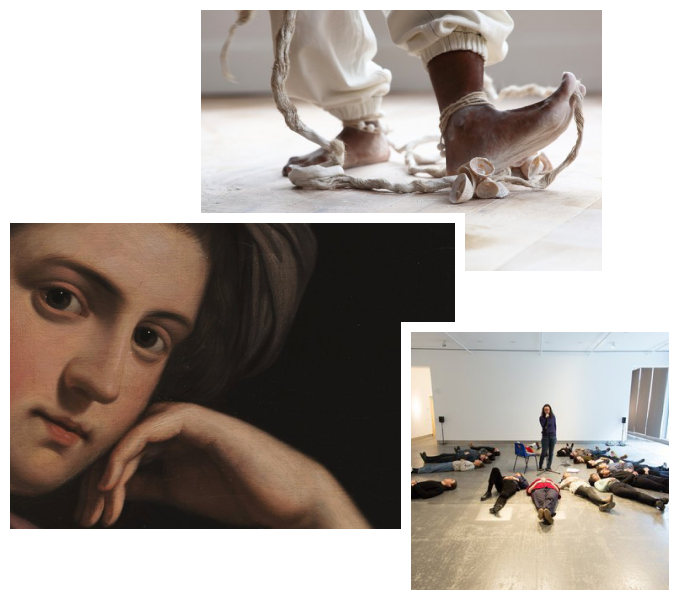 Latest News
Funding Opportunities for the Study of British ArtDeadline: 31 January, 11:59pm Applications are now open for the spring 2024 round of the Paul Mellon Centre funding programme. The programme supports […]
Videoclub is searching for an Artist-Curator to work with them on the next Dreamy Place Festival, to co-curate and deliver the festival with us. Deadline for submissions: 12pm, Monday, 18 […]
Deadline: midnight GMT on 1 December 2023 The Graduate Summer Programme (GSP) is a lively research and practice-led two-week programme of workshops, discussions, and encounters with historical archives and contemporary […]
Our Members
BAN provides a place for sharing expertise, helps forge connections, and creates time and space for critical exchange and debate. Our activities are defined by our membership and reflect a broad range of expertise, experience and viewpoints.
At the heart of everything we do there is a collective commitment to expanding definitions of British art, acknowledging complex historical truths and their present-day resonances, and communicating the continuing public value of British art collections and curatorial expertise around the UK.
Highlights
Our upcoming conference, 'British Art after Britain' will take place on 24 – 25 November 2023 at Kelvin Hall, Glasgow. Visit the conferences page to learn more.
BAN supports a range of seminars through annual bursaries and collaboration with other organisations. Visit our Seminars page to view previous BAN seminars.
British Art UnCanon
A virtual collection of artworks selected by BAN Members